Member News
Blachly-Lane Monthly Board Meeting
Tuesday, October 23, 2018 at 9:30 a.m.
Agenda and Information for Attending
***
Building Remodel Open House and Tour
Friday, October 19, 2018
Open House from 7:15 a.m. to 5:30 p.m.
Building tours at 7:15 a.m., 10 a.m., 2 p.m. and 5:30 p.m.
Celebrate consumer-owned Blachly-Lane Cooperative's new
multi-purpose room and improved workspaces and warehouse.
Come see how the ADA, seismic, and efficiency
improvements are working for you.
We are geared up to serve you for the next 80 years!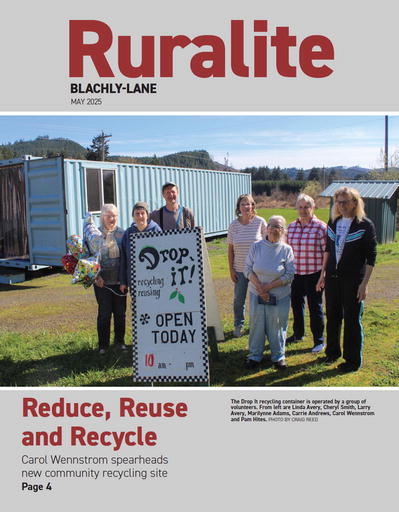 Mission Statement
Blachly-Lane provides safe, reliable electric service consistent with the values of our members.